Suppose you're eating lunch with your date or waiting in a Starbucks, trying to get a quick cup of cappuccino, but you're stripped of hard cash at the moment. Mobile applications may be quite a savior in today's world of smart phone technology.
Whether you're transferring a few dollars to a friend who grabbed the dinner bill or sending your child money while studying abroad, most people need to receive money and transfer money at some point.
Sad to say, money transfer can get costly, especially when it comes to international transfers. Thankfully, send money apps have created new possibilities to transfer money around at an affordable rate. Check here for the best money-sending apps.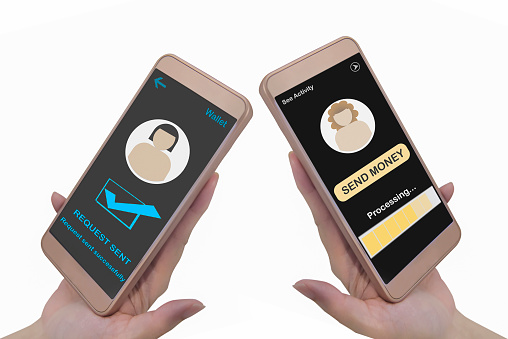 Paypal
Many people are already quite familiar with Paypal PYPL. Since it's been around longer than most money transfer apps, Paypal has a vast network of countries you can send to and it's safe.
But this sense of security comes with a price. For U.S. debit or credit transactions, Paypal takes a 2.9 % reduction in the transaction along with a 30% charge.
Needs to send internationally? Sending to Canada or Europe is $2.99 in addition to the 2.9% cut, while other countries are $4.99. The fixed fee is different from country to country. Paypal is a great choice for sending money to more distant places you would not have access to otherwise.
Venmo
Venmo is a branch of PayPal parent company specifically developed to transfer cash between friends, family, and other people efficiently and simply.
The app is built into Facebook and your phone contacts, so you can see others' activity in your newsfeed and quickly find the right person to send money to.
Users transfer money by connecting their bank accounts or debit cards directly through the app or by transferring the deposited money in their Venmo account. These transfers can be held as a Venmo balance that can be used later or cashed out to a bank account instantly.
If you receive payment via Venmo, you have the option to transfer money into your bank account. If you want to make payments with a credit card, there is a 3% charge.
OFX
OFX is the ultimate money transfer app to pay out huge money internationally. Apart from having an amazing list of countries you can send to in different currencies, they also have many useful resources.
A mobile currency exchange rate converter lets you lock in the best exchange rates on the transfer date. The app has no limit on how many transactions you can do, but they have a minimum $1,000 transfer.
It is often used for transfers of bigger foreign money. Their cost varies, but they usually take on currency exchange rates to a margin of less than 2%.
TransferWise
As with OFX, TransferWise is an excellent option for people who would like to transfer money internationally to relatives, friends, or businesses. They have a smaller list of countries around the world than OFX and a slightly longer one-to three-day transfer time.
However, their transaction costs are lower compared to banks-presently at 0.7%-and their currency exchange rates are fixed for up to 29 hours. Their significant advantage over OFX is the absence of minimum transfers, enabling you to send in smaller amounts if necessary.
The Bottom Line
Over the last few years, send money apps have gained popularity, and there are more options now than ever before. These apps allow sending and receiving funds fast and simple and are a much more convenient choice than cash or checks.
When deciding what money-sending app to use, you should make sure that you do your research and only download and use trusted apps that you trust your money with.