When looking for financial advice, it is possible to get lost online as there is plenty of information available from all sorts of sources. This can easily cause you to make the wrong decisions since you cannot differentiate the good and the bad information.
One thing you should look for when it comes to financial advice is proven sources. Never go with just any information you find, but rather ensure that the person giving the information has been tried and tested and is proven to be well-informed in the industry.
A financial advisor website should be impactful, informational, lead generative, responsive, and clear. This is a site that should only provide facts that can be proven. You mustn't just accept information from any source.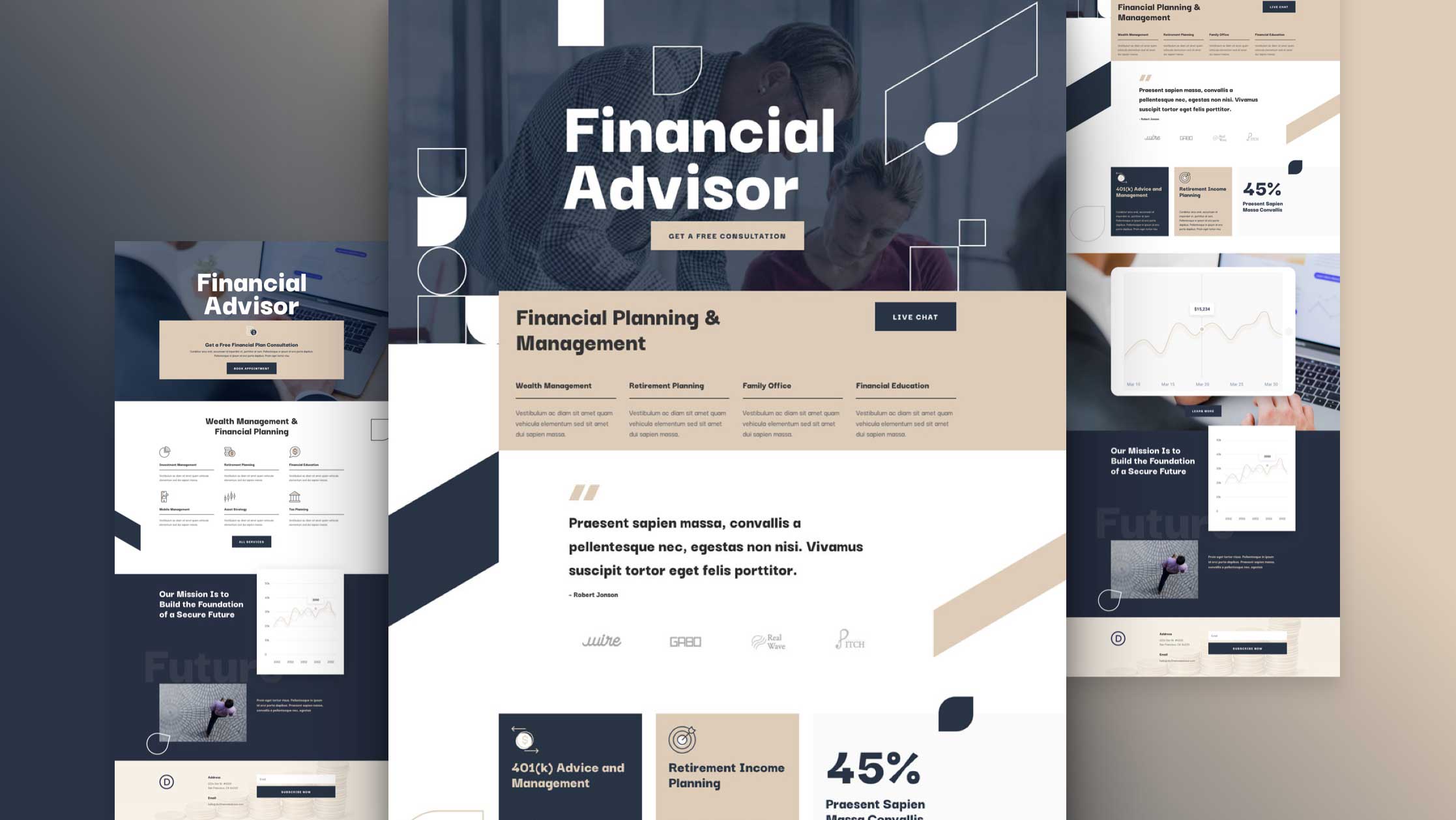 Here Are Some Incredible Websites For Financial Advice
The Wise Investor Group
This website is based in Reston VA, and you can tell that it is unique by how it portrays images of "fun," and it also perfectly depicts each section of the site. The web design is well done, and it has some vital imagery.
It is essential to build credibility and professionalism in your website, especially one that claims to give financial advice to the public, and this particular site does precisely that. The Wise Investment Group sends out blogs and podcasts with financial advice.
The broadcast happens every Sunday without fail. They will teach you all sorts of things such as investments, budgeting, stocks, etc.
Guide Financial Planning
The Guide, Financial Planning website, was created by a unique firm that gives everyone a sense that they are in good hands from the moment they land on the homepage. It was founded by Ben Wacek, who is in the video hero image. He usually has multiple conversations that feature a wide range of clients who portray a sense of financial knowledge that will easily keep you at ease.
He also brings in his Christian values to financial planning, and this is made evident in his hero banner typography that says – "Money is confusing. We shall help you figure it out. From a biblical perspective."
The CTA is usually directly below and in a bold font. This allows it to stand out from the rest of the information in the site where the visitors can see.
Oxford Financial Partners
This website will immediately put you at ease when you see the rotating hero image, which is inspired by the text and call-to-action words "Build your investment plan." This is a great way of catching the eye of any visitor.
Now, upon clicking it, you shall be taken straight to the plan, where you need to enter your age and the income you are currently making, so they can get started on building an investment plan that is workable for you.
Built on the Fresnel framework, this is a plan that is perfect for anyone, and it features some accessible navigation menu, and it is equipped with additional content and oxford financial partners seriously dive into the plan.
Blueprint Financial Services
Blueprint Services is based in Arvada, CO, near Denver. And it is chock full of amazing features for the users. The question you shall find on the homepage is "Are you leaving your retirement up to chance?
When they ask you this critical question, it is quite right, and landing on the homepage exposes you to critically think about what you are thinking about the future. You also get to understand the need to work with a strong team that ensures that your retirement is not left to chance at all.
Visitors can also check on the different pages and block text slides over images, either to ask questions or tell the future clients what their next steps in investing are. You could also scroll to the bottom of each page and use the "call to action," or "schedule a free consultation," buttons.
Conclusion
Money can indeed be quite complicated, and we all need help dealing with it from time to time. These financial websites are usually created by experts who understand how we should all deal with money to have some savings, and not to overspend.
Try using any of the sites above for your financial planning, and we wish you all the best as you take control of your money.